Product Description
Jimmy Clewes Set Screw Units
Available in 4 different sizes
These anodized set screw holders should be additional purchase options to this product: Jimmy Clewes Quick Release Units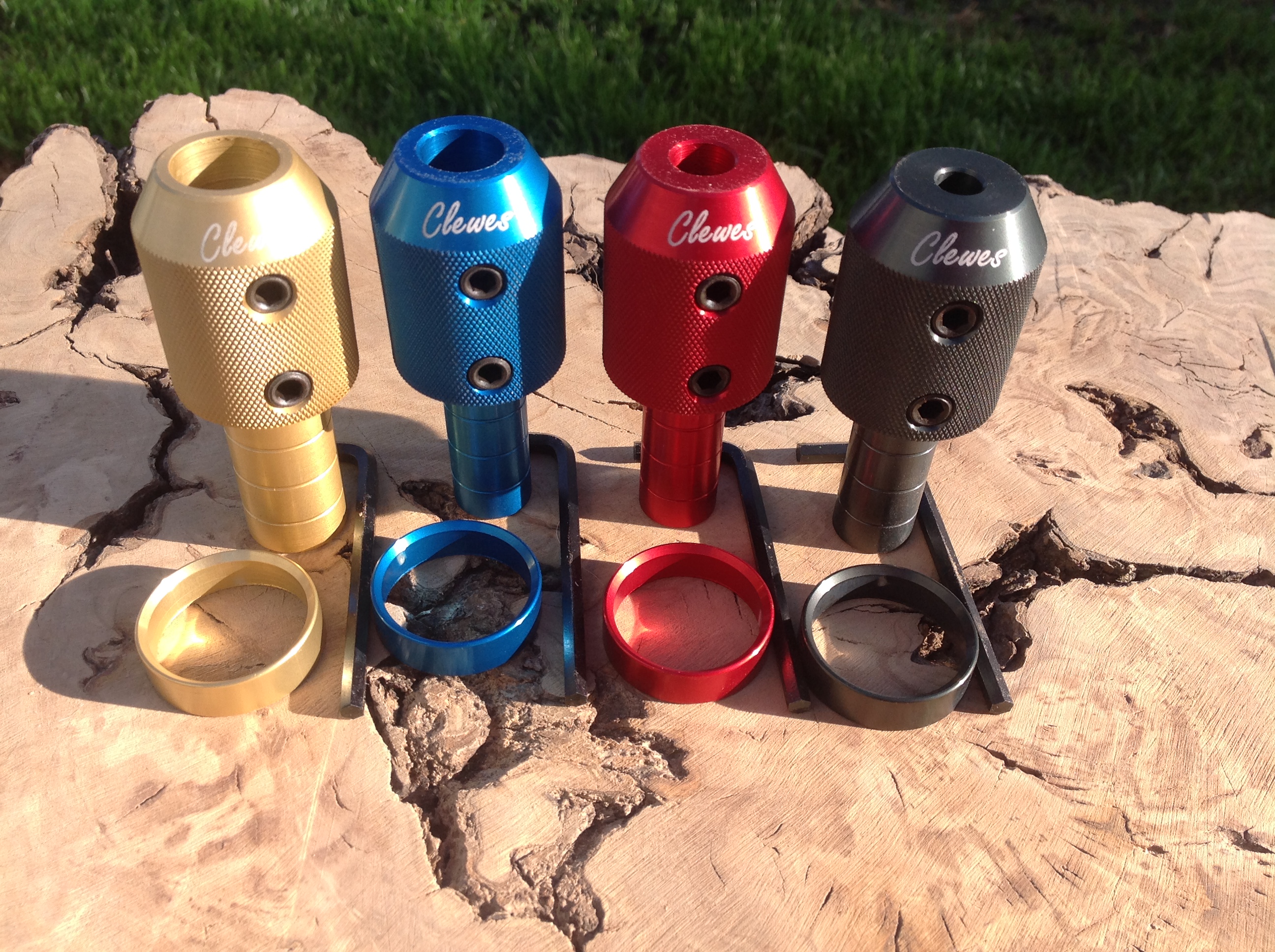 5/8″ Set screw $45
1/2″ Set Screw, fits the Jimmy Clewes box scraper and mate tools as well as round shank tools of 1/2″ $40
3/8″ Set screw $40
1/4″ Set screw $40
---
5/8 Quick Release and Tool Handle assembly instructions
For best results, before inserting the QR unit using 2 part epoxy, make sure that the QR unit seats completely into the 7/8 whole.
The wood may have moved being that they are made here in Las Vegas!
You may need to hand sand or run a 7/8 forsner bit to resize the hole.
When the QR unit seats well, get a sharp nail, and score the inside of the hole, I use a V carving chisel. This is to allow a better grip for the glue and allows the air to escape when the using the 2 part epoxy. If you don't you risk the air pushing the glue and unit out of the hole after inserting the QR unit.
Mix up the 2 part epoxy and smear a coat of the glue on the inside of the hole making sure the whole area is covered.
A very course abrasive on the shank of the QR unit will also allow for a better key for the glue.
Place some Saran wrap or similar to the underside of the QR unit, this will help to ensure that the glue does not stick the rotating QR ring to base unit if too much glue is applied or the glue pushes out from the hole.
Now be patient and wait for the glue to completely cure !
Acetone will help with any mishaps!! Or clean up.
Thank you.
Jimmy